Dog Shorts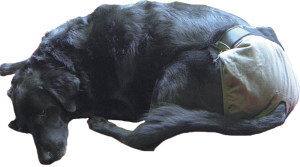 If you have a HOTTERdog trade account, please sign in to place your order. Only registered trade account holders can order online. HOTTERdog products are available to retail customers across the UK and Europe from our network of stockists.

The fabulously comfortable HOTTERdog Dog Shorts are shaped like a back-to-front nappy, have a variety of uses. Incontinence, urinary infection, in season – the list goes on. Insert a panty liner or sanitary pad to isolate drips and smells.
Made from 98% cotton and 2% elastane to maintain shape.
Fasten with two wide velcro tabs and adjustable elastic around the legs.
The Dog Shorts are available in four sizes and four colours – Black, Steel Blue, Brown and Dusky Rose.
Recommended retail price is £15.00 to £21.00 according to size.