HOTTERdog offers a wholesale trade range of quality dog garments for retailers.

Our fleece Dog Jumpers and Dog Coats are water repellent, stylish, warm and cosy - adored by dogs and owners. Perfect for general weather protection, winter wear for the aged and fine-coated, drying off the wet dog, rest and recovery for working dogs, post-operative warmth and protection.
Animals uneasy in clothing welcome HOTTERdog garments tailored specifically for the dog, not the owner.
The top quality fabric does not fade or lose its shape, is machine washable, tumble dries and needs no reproofing to retain its weather-proof properties.
HOTTERdog fleece dogwear comes recommended by caring pet owners, vets, hydrotherapists and dog handlers in both the working and showing sectors.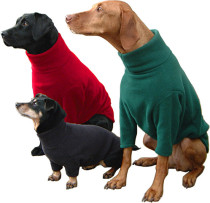 Maximum warmth and freedom of movement for energetic dogs.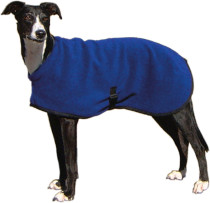 Complete comfort and warmth with minimum fuss for less flexible or compliant dogs.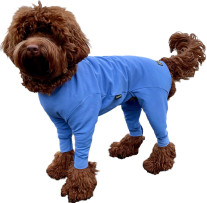 Water-repellent suit designed to keeps mud, ticks and light rain at bay.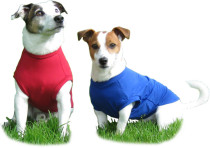 Perfect for dogs with rashes, allergies or hair loss and as a "portable protective hug".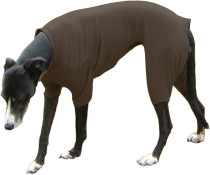 Similar to our T-Shirt Body but covers as much of the dog's body as possible.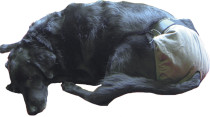 Fabulously comfortable shorts shaped like a back-to-front nappy with a variety of uses.